Businesses in East Timor (Timor Leste)
We, on behalf of an East Timor company, stablished by and for retired officers (veterans) of the National Army and Navy of East Timor, look for serious partners who are interested in participating our projects/businesses in East Timor.
All of the projects/businesses are engaged with the National Army/Navy, and we can obtain their colaboration, thus these projects/businesses can be carried out securely and safely.
We present the following specific projects/businesses.
1. Sales of fishery rights: East Timor has rich resouces of fishery in its EEZ area. Tuna, skipjacks and many other species are captured in this area. Navy force will support the fishing activities in this area so that the partners can carry out their fishing operation securely and safely.
2. Sales of exploration and commercialization rights of oil and natural gas on the land: The exploration of oil and natural gas in sea area is controled by the government, however, the Army controls the same resouces on the land. There are several wells which were developed by Japanese army during the WWII, where the existence of oil can be vusually confirmed. Nobody performed exploration study so far to confirm the reserves, so, its reserves' scale and profitability are unknown.
We seek partners who are interested in exploration and commercialization of these resources.
3. Construction works: We need partners to carry out some construction works. Specific construction works are:
a. Navy port
b. Barracks
c. Houses (10,000 units/year) for public sector
d. Other construction works (roads, ports, high-way, airport, railroad, etc.)
We are looking for partners who can stablish stable and long-term relationship with us.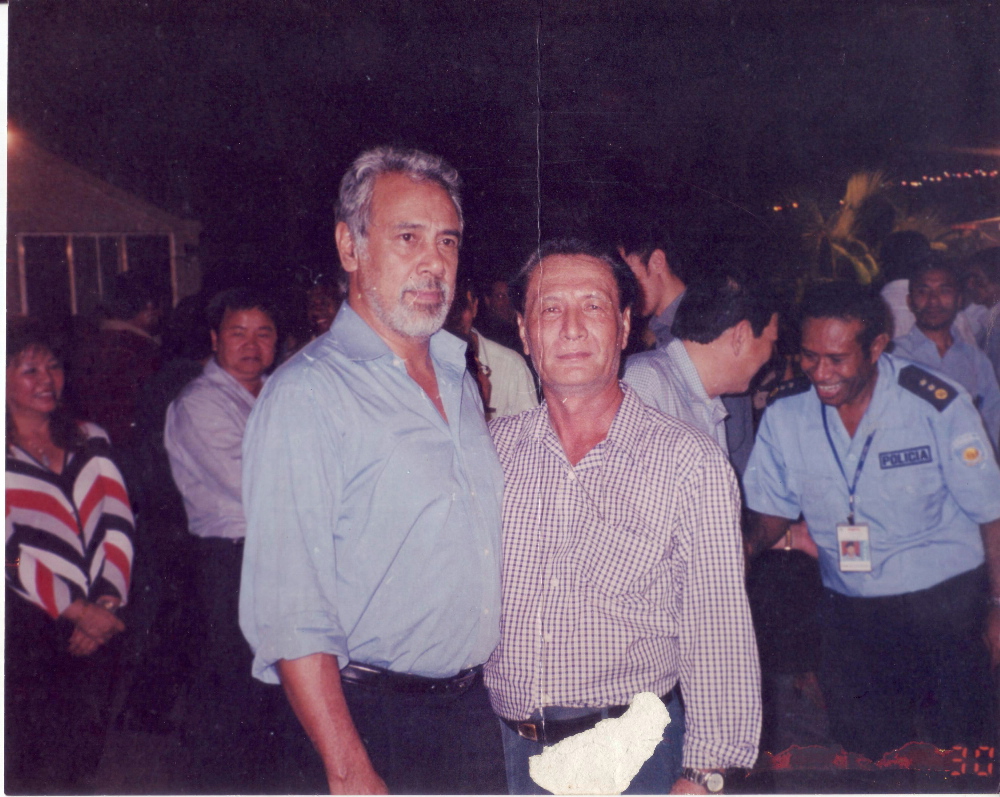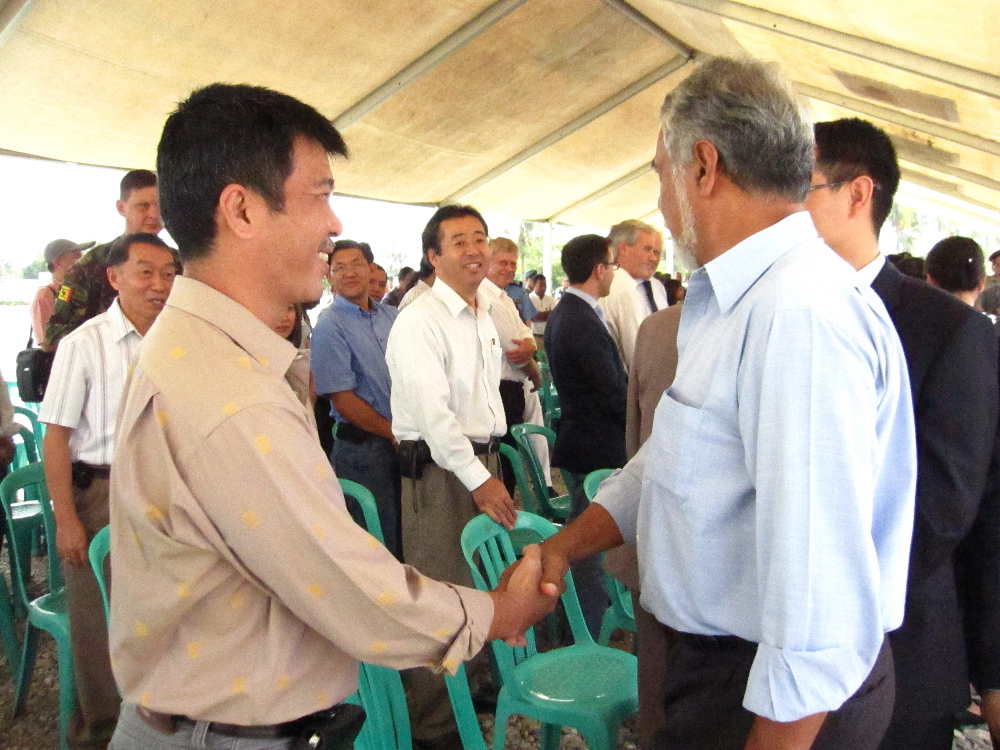 Above: Xanana Gusmao ex-president (present premier) of East Timor with our local partner (Managing director and his brother)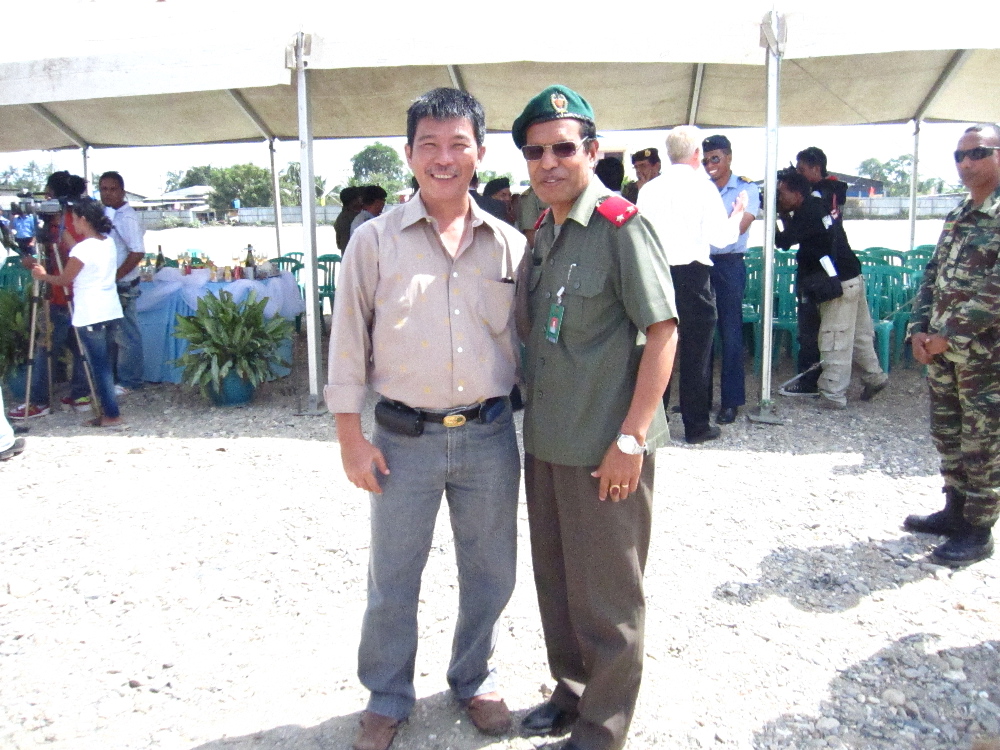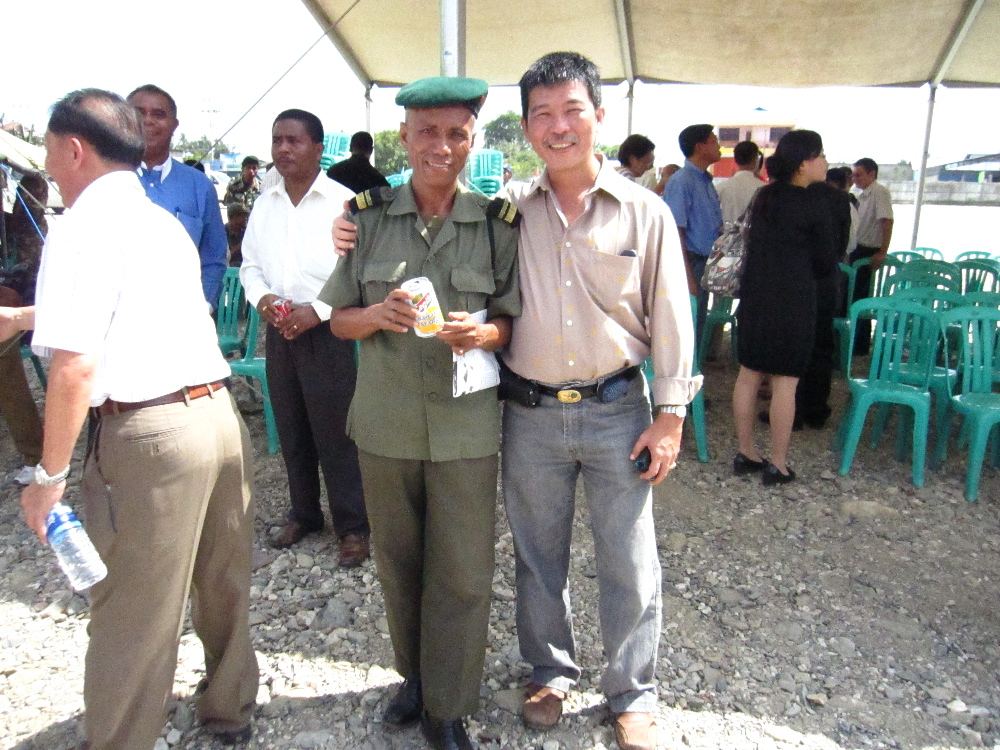 Above: General commander of the National Army of East Timor, local commander, our partner (director)

* For further information, please contact us as follows: